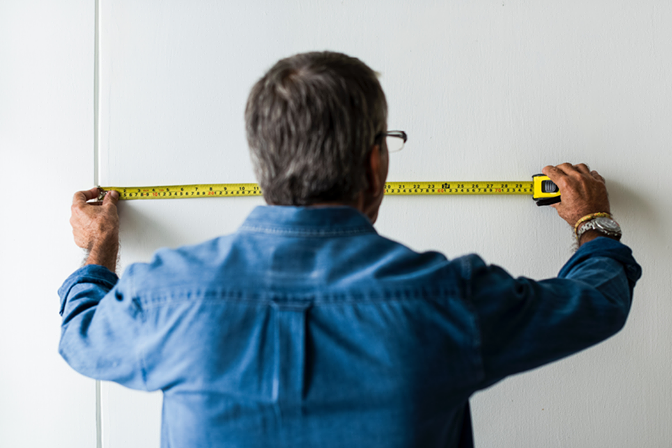 On-Site Survey
Conducting an on-site survey is the initial piece in sign installation. We verify the location, and conduct a site visit for each and every installation to ensure that the sign will fit into the location specified.
We conduct checks to verify that the sign will meet local sign ordinances. We also verify the limitations that are imposed by particular neighborhoods and developments to make sure that all sign rules are adhered to.
We will fight to ensure that you get the biggest possible sign for your location.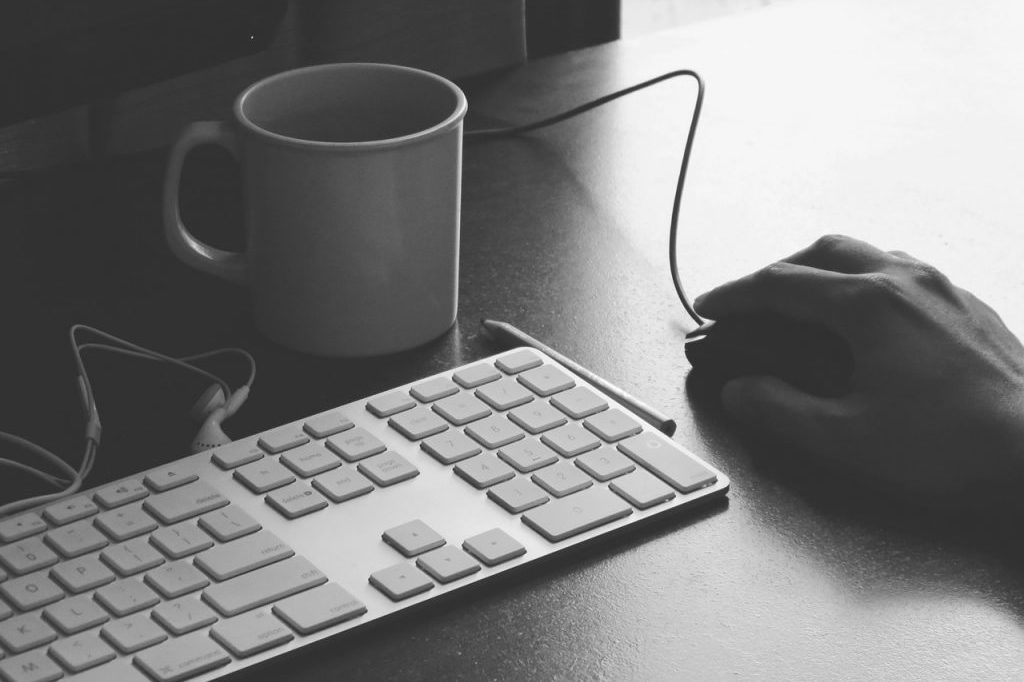 Design
Design is not just about the dimensions and colors of your sign. Your sign displays who you are and is the first impression of your business. We take special care to understand your business, brand, and ideas. Then we incorporate each of these into the visual marketing piece called your "sign". We work within the rules and regulations from the building owners, city ordinances, and uniform sign criteria of the area. We will maximize your visibility, which will assist in the success of your business.
When it comes to creative and unique designs, we have over two decades of experience. From interior impact walls, to subdivision entryways, uniform sign criteria for shopping centers, or brand identity, we have a track record for success in completing these designs with complete customer satisfaction.
The difference between Signs Unlimited and other sign companies is we do not just stop at design. We fabricate, install, and warranty your sign. Therefore, we have the knowledge and experience to complete a turnkey project for you and your company.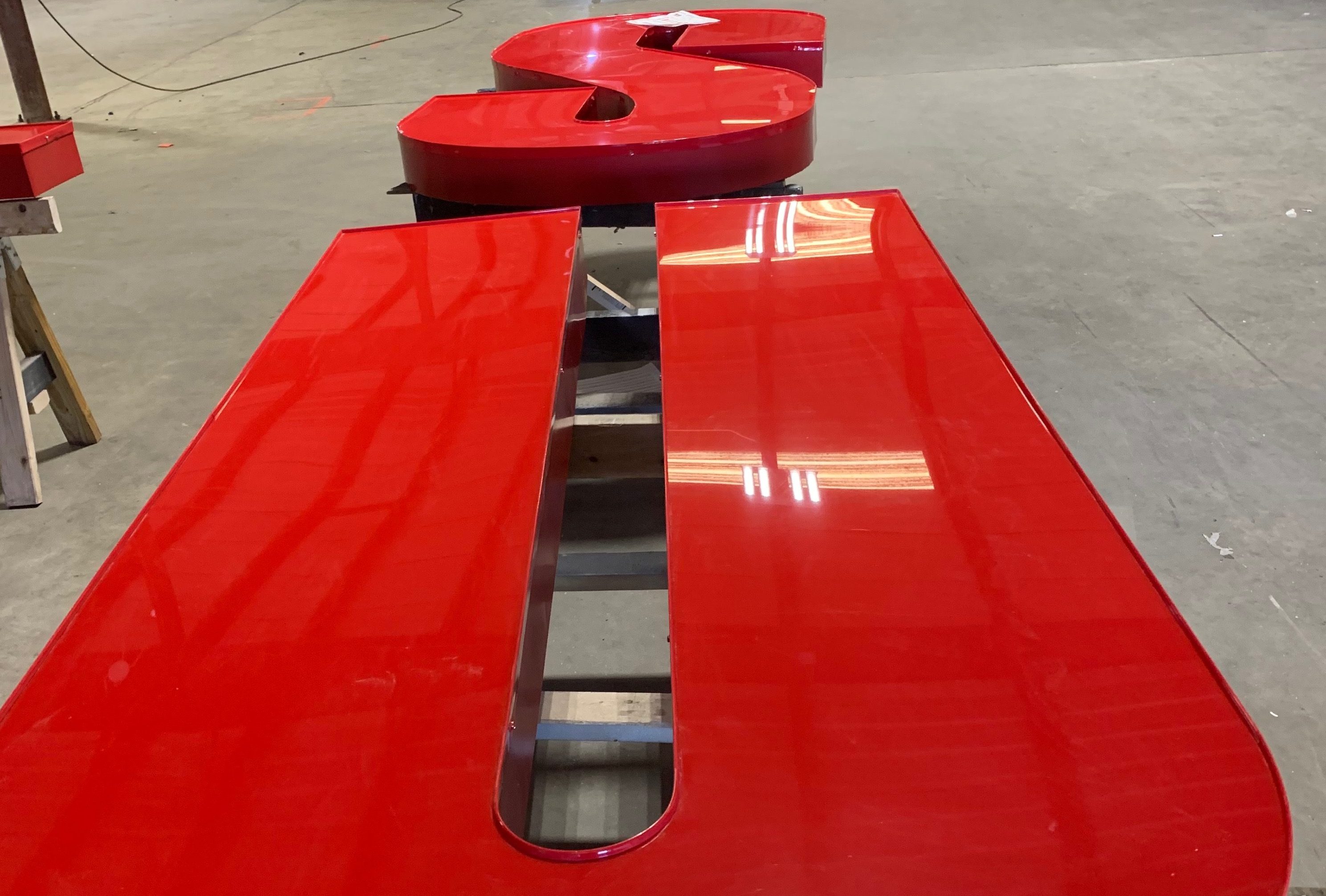 Production
Production begins with an accurate and solid design. Since the design process begins with a site visit, accurate measurements, and city/building owner approval, it is critical that a professional complete the design.
We have several clients that have obtained design work from another company or design firm. Certain clients are in need of an experienced company to fabricate their signs. Since our expertise is design through installation, we have the capabilities to simply produce signs in Durham for companies with existing design work. We will work closely with you to produce the designs, and at your request, work directly and closely with those who developed the design work for the best end result.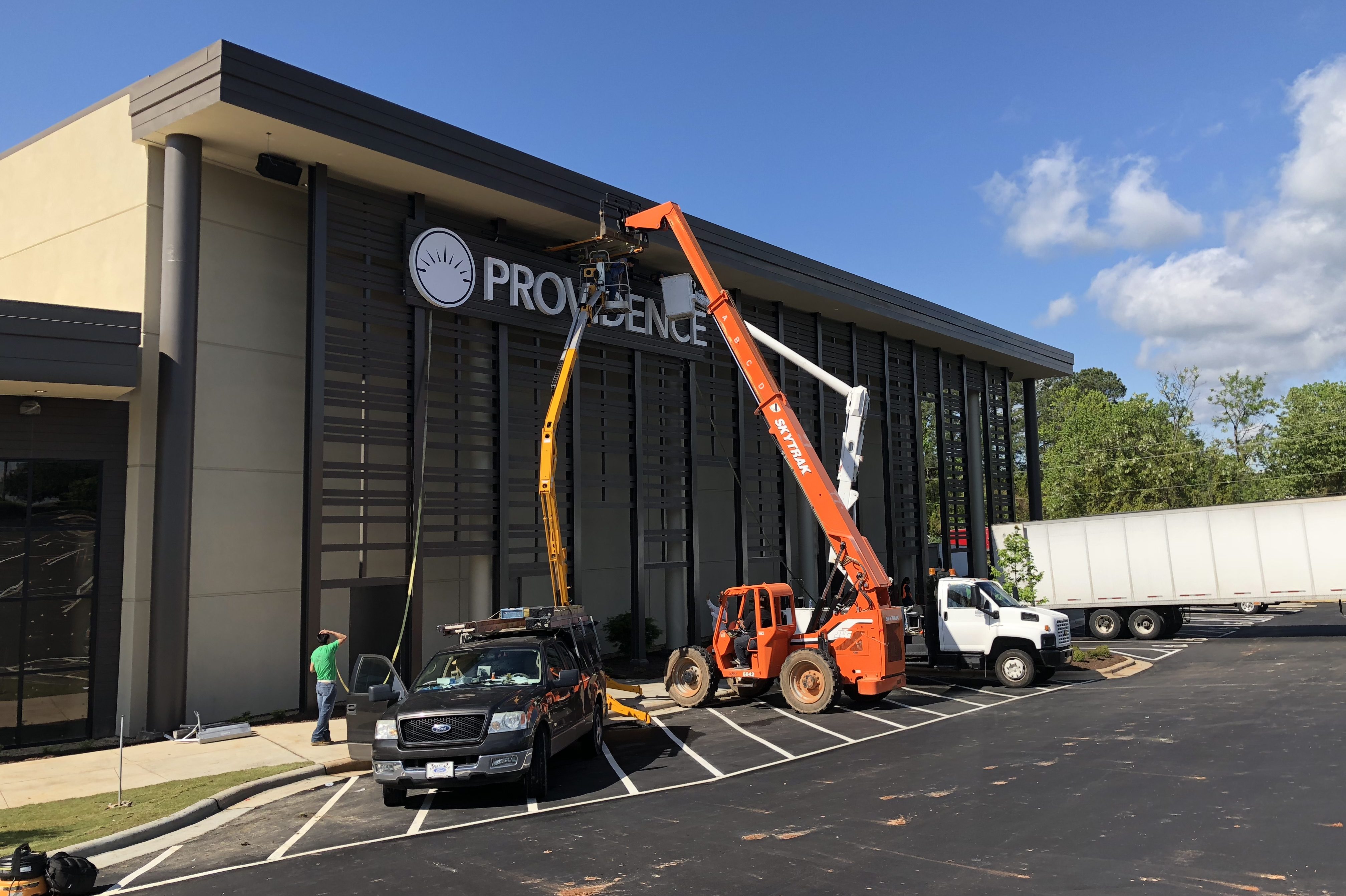 Installation
Installation is about the positioning of your sign on the ground, pole, building face, behind the receptionist, or on your front door. It is as critical as the design and fabrication.
Installing a sign in the wrong place, too low, too high, or not straight, all speak volumes about your business. We are experienced in getting you the best looking, best produced, and best positioned sign.
We have installed over 15,000 signs, so we've seen a few things, and no matter what we encounter, we are prepared to handle it.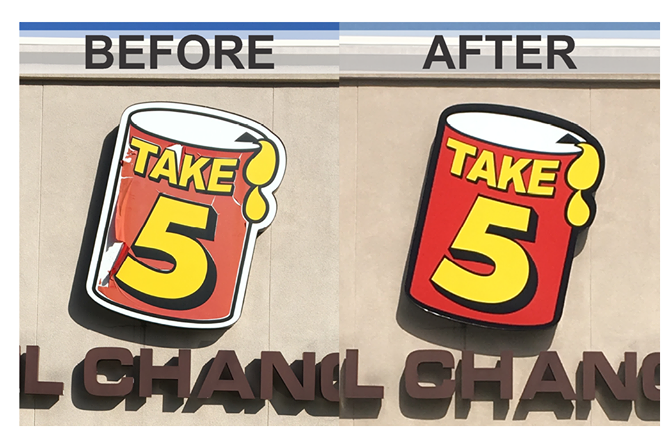 Maintenance
Over time, you may find that your sign needs maintenance or repairs. We are here to help.
Since we have experience in fabricating signs in Durham, NC, we have the expertise to revitalize your sign by:
• Replacing burnt out bulbs or LED strips
• Replacing ballasts/transformer
• Replacing washed out/faded letters or facades
• Repainting the metal structure
• Other sign service needs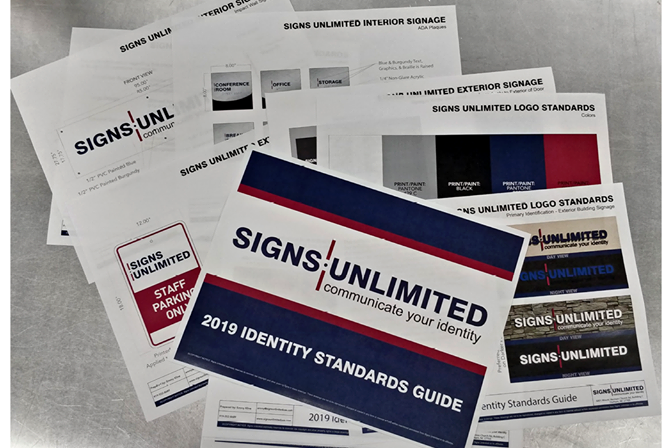 Franchise Brand Design & Identity Standard Guide
When you start a franchise, you are aiming for a certain look. Your goal, despite creating stores in different locales with different signage needs, is to keep a cohesive appearance to maintain the image of your brand. Let us help you in designing signage that is flexible for different size locations, as well as brainstorm the various types of signage you will need to showcase your business.
We will help you create a uniform look for all your franchisees.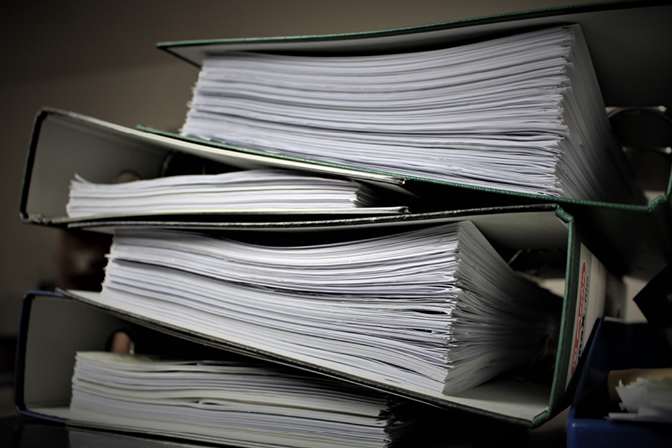 Uniform Sign Criteria
In addition, multi-tenant facilities often have a Uniform Sign Criteria, which is similar to an ordinance but may restrict the signage allowable for a tenant in a shopping center even further. We research what is allowable in order to make recommendations to our clients. We can even submit amendments to criteria on file with municipalities to help get your sign approved if it is out of compliance.
We keep you and your landlord happy.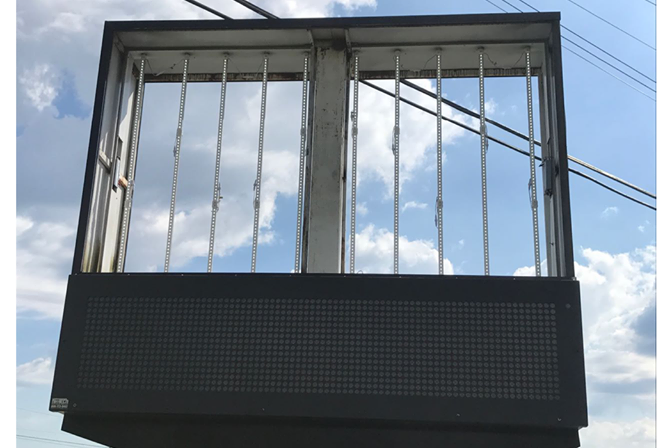 LED Retrofitting
Like most things in life, sign technology continues to advance. A key advancement has been the use of LED lighting in signs. It has proven to reduce the energy consumption by 50% and is even more sustainable and durable than neon. The neon lighting in older signs is fragile and is significantly more expensive to operate and maintain.
LED Retrofitting is utilizing your existing sign structure and replacing the lighting/electrical components with LED strips. It provides the same nighttime visibility at half the cost.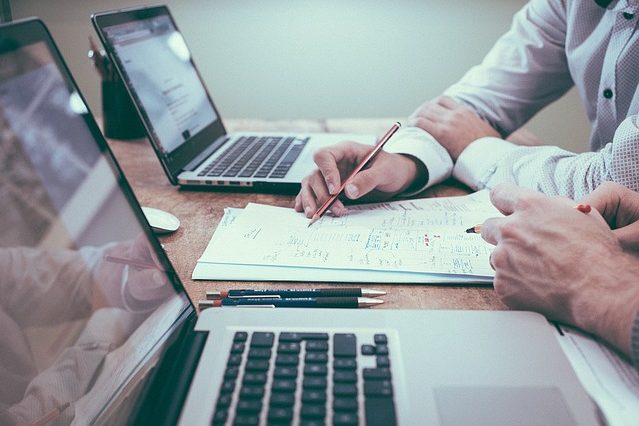 Consulting
With many years of experience, we are experts in the field. We are frequently called in to consult with our clients on different aspects pertaining to signs for an organization. Our practical expertise is appreciated by our clients and helps them achieve optimal results, and lower costs for their business sign needs.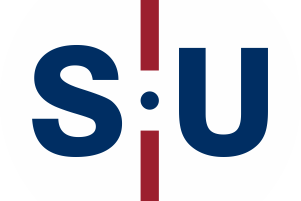 Logo Design
We want to help you make a great impression at the first glance. Our team has over 21 years of experience and can create a customized logo to make your business a brand that people will come to recognize.
Get a quote!
GET STARTED TODAY
Give us a call, or hit the button to fill out the contact form, and we will take the rest of it from there.
We specialize in taking the worry out of the process.